AC Maintenance Checklist: How to Prepare Your AC for Cooler Weather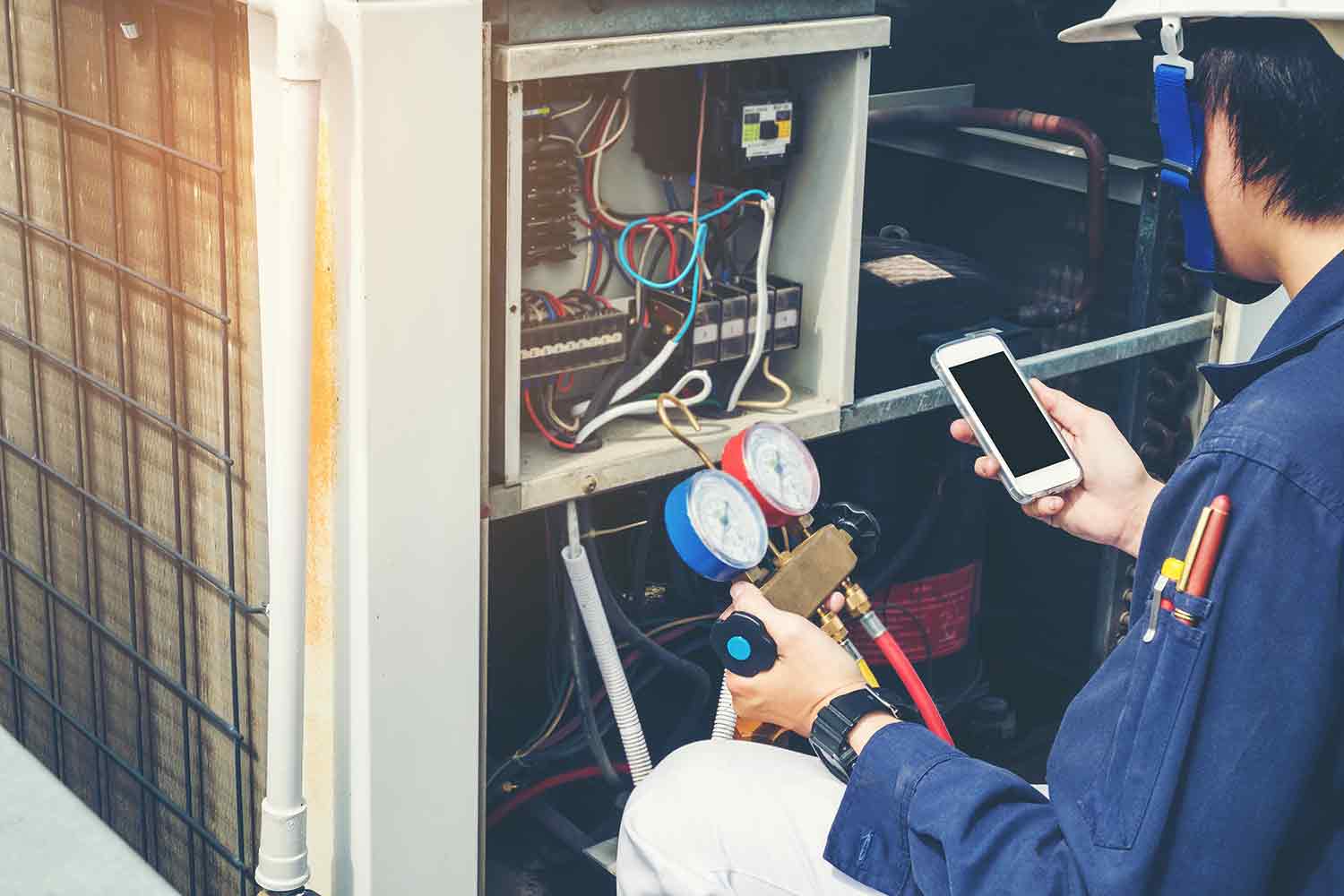 Why Do I Need To Prepare My AC For Cooler Weather?
Preparing your AC for cooler weather is important to ensure that it stays in good condition and is ready to operate efficiently when you need it again. Here are a few reasons why you should prepare your AC for cooler weather:
Protect the system: When you turn off your AC for an extended period of time, debris can accumulate in the system. This can lead to damage that can shorten the lifespan of your unit.
Save energy: Even if you don't plan on using your AC during cooler weather, it's still a good idea to prepare it for the season. By properly maintaining your system, you can prevent it from using unnecessary energy and driving up your energy bills.
Improve indoor air quality: Your AC plays an important role in maintaining good indoor air quality. If your system is dirty or clogged, it can circulate dust, mold, and other allergens throughout your home. Proper maintenance can help prevent these issues and keep your home's air clean and healthy.
Avoid breakdowns: Proper maintenance can also help prevent breakdowns and other issues that can be expensive to repair. By taking care of your system during cooler weather, you can help ensure that it's ready to go when you need it again With that said, stay on top of your AC Maintenance.
Overall, preparing your AC for cooler weather is an important part of maintaining your home's comfort and protecting your investment. A professional HVAC technician from Scott's Air can help you with the process and ensure that your system is in good condition for the season.
What Steps Should I Follow To Prepare My AC For The Cold Weather?
Keep Your Ducts And Filters Clean

Although it's not exclusive to fall, as temperatures drop, turning on your furnace might reveal a burning dust smell from the accumulated dust during summer. Avoid this by changing your air filter every 30 days to prevent debris accumulation in the filters, helping your HVAC system run efficiently, and saving you money on energy bills.

Schedule Regular HVAC System Check-Ups With A Technician

Just as you should have your air conditioner serviced before summer, scheduling a furnace check-up in the fall with a trusted HVAC company is recommended. Prepare your system so it's less likely to have a furnace breakdown on a cold winter day by having an HVAC professional thoroughly maintain and tune-up your furnace. For those upcoming hotter days, don't forget about AC Maintenance too.

Check For Blocked Vents In Your Home

Walk around your home and check to ensure that there are no furniture or toys blocking your vents. Blocked vents make your HVAC system work harder, and it's also dangerous to have items sitting on hot vents for too long.

Invest In A Programmable Thermostat To Save Energy

Investing in a programmable thermostat can help cut utility costs. You can save up to 10% on both heating and cooling by lowering your thermostat by 10-15% for at least 8 hours daily. Control some thermostats from your computer or smartphone, enabling you to set energy-conserving temperatures while away and a comfortable temperature shortly before your planned arrival home.

Clean Your Outdoor Condenser Unit And Its Surroundings
Clear out leaves and branches from trees that might clog the air conditioning unit fans and coils, and don't allow too many leaves or branches to pile up around the unit. Trim surrounding branches to prevent obstruction, be vigilant for grass clippings that may have entered during mowing or leaf blowing. Finally, most manufacturers advise against covering your unit during winter, as outdoor units are built to endure extreme temperatures. Covering your unit might attract rodents and result in expensive repairs.
Do You Need An AC Technician?
Let Us Help You Keep Your AC System Running Smoothly
At Scott's Air, we understand the importance of keeping your AC system running efficiently and effectively. That's why we offer comprehensive maintenance services to help extend the life of your system, improve energy efficiency, reduce heating costs, and minimize the risk of costly furnace repairs or unexpected breakdowns.
Our team of experienced technicians is dedicated to providing top-quality service and ensuring your home stays comfortable year-round. Whether you need a routine maintenance check-up or a more in-depth repair, we have the expertise and tools to get the job done right.
Don't wait until the colder weather arrives to schedule your AC Maintenance appointment. Contact us today to learn more about our services and how we can help you keep your system running smoothly for years to come.
---
Scott's Heating & Air Conditioning is a full-service heating and air conditioning company and a Bryant® Factory Authorized Dealer in Central Florida. Whether you need repair, maintenance, or installation of a new heating or cooling system, we provide efficient, cost-effective, and professional service. When it's hot, call Scott!
Tags:
AC maintenance
,
air conditioner
Categorised in: Service and Maintenance, Thing You Should Know