Sanitize Your Air Ducts with Disinfectant Fog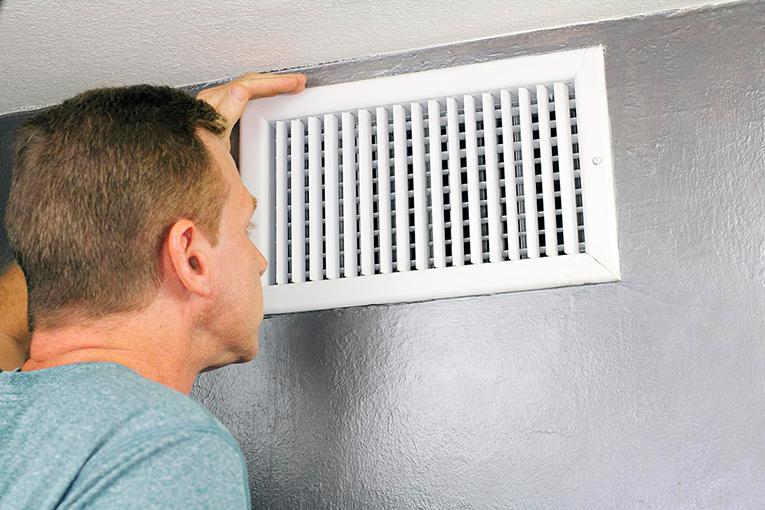 Maintaining a clean environment in your home helps to sustain your quality of living. No one likes stepping into a house that is dirty, dusty, and filled with bad odors. Cleaning your air can take a multi-step approach. While you can invest in an air filtration machine to target impurities present in your rooms, you can't stop them from coming through your vents if your ducts are dirty inside your walls and covered with dust and pathogens from the inside.
What's the solution? Air Duct disinfectant fog can help sanitize and cleanse the air in your home for an all-around clean you can be proud of.
It's Important to Keep Your Home Air Clean
Keeping your home clean takes time and care. Not only can excess dirt and dust be a nuisance but they can also exacerbate allergies, leading to potential long-term health complications. Having mold and bacteria circulating in your indoor air can make the situation even worse.
Cleaning and disinfecting the surfaces in your home takes time but isn't difficult to do. A quick pass of the vacuum over carpets can eliminate dust underfoot. A mop applied to hard floors gets at the grime stuck there during the week. Dusting your shelves and disinfecting things like your doorknobs, handrails, and light switches can provide the final touch.
What Is Air Duct Disinfectant Fog?
You can take your cleaning to a new level by targeting the surfaces inside your ducts. Air duct disinfectant fog, or air duct sanitizer, is an antibacterial spray. Using special technology, it is applied by an AC technician throughout your air ducts to help reduce the growth of and eliminate mold, fungi, and bacteria.
This approach is environmentally safe and used to keep your indoor air at an optimal level of cleanliness.  You don't have to worry about it affecting your pets, children, or vulnerable family members.
Cleaning your air ducts is simple. Air duct disinfectant fog is made from a high-level disinfectant solution called Bio-Fresh. This air duct sanitizer is the type used in hospitals and other medical environments to kill off diseases and bad odors.
As a broad-spectrum disinfectant, this EPA-registered solution is applied and pumped inside the air duct system of your home. Once inside, it circulates and targets any pathogens present.
Fogging disinfects the interior surfaces of your air ducts while simultaneously cleaning and deodorizing.  One application of Bio-Fresh can last for up to six months.  An additional bonus is that you don't have to worry about damaging your ducts when it is applied.
This solution is non-corrosive, free from harsh chemicals, and non-hazardous to human health. Often used to cleanse and disinfect critical dental and medical instruments, Bio-Fresh works well in ducts as it has a low rate of surface evaporation and has also been proven to destroy everything from bacterial spores to viruses and mycobacterium.
The Benefits of Duct Disinfectant Fog
Applying duct disinfectant fog brings numerous benefits including:
      Cleaner smelling air
      The elimination of bad odors
      A reduced level of allergens, like mold
      A reduction in airborne bacteria and viruses
      Better peace of mind
As a disinfectant that is used in hospitals every day, you know you are getting access to top-quality cleaning power when it comes to duct disinfectant fogging with Bio-Fresh. You can reduce your worries that your air ducts may be home to unwanted pathogens that could cause harm to your health with continued exposure over time.
How Scott's Heating and Air Conditioning Can Help
At Scott's, we have your health in mind. As a leading provider of AC products, services, and repairs throughout Central Florida, we know air conditioning like the back of our hand. Floridians need the best when it comes to quality indoor cooling and we strive to provide this at every turn.
With duct disinfectant fog, you know your home has reached a high level of sanitization, unrivaled in the industry. Contact Scott's Heating and Air Conditioning today to learn more and get a quote. Your clean air awaits!
---
Scott's Heating & Air Conditioning is a full-service heating and air conditioning company and a Bryant® Factory Authorized Dealer in Central Florida. Whether you need repair, maintenance, or installation of a new heating or cooling system, we provide efficient, cost-effective, and professional service. When it's hot, call Scott!
Tags:
AC maintenance
,
Air Conditioning
,
indoor air quality
Categorised in: Air Conditioning, Indoor Air Quality